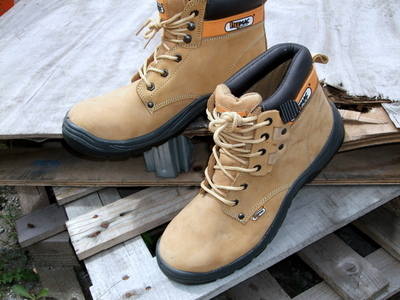 HYM004 (Carton) Hymac Safety Boots (Tan) S3
Features:
Style reference - TUNGSTEN. •Nubuck suede, tan
•Steel toe cap and insole
•Sizes available mens UK 4 - 13
HYMAC have launched a new range of safety footwear with the recently patented "RAPID RELEASE" system. PATENT NO.. 0821990.9. In the event of an accident where the foot is trapped, you simply pull the RAPID RELEASE pin and the front of the boot opens out immediately enabling the person to remove foot from boot quickly. 2 spare pins with every pair.
Carton QTY 10